Bilingual interactive conference on networking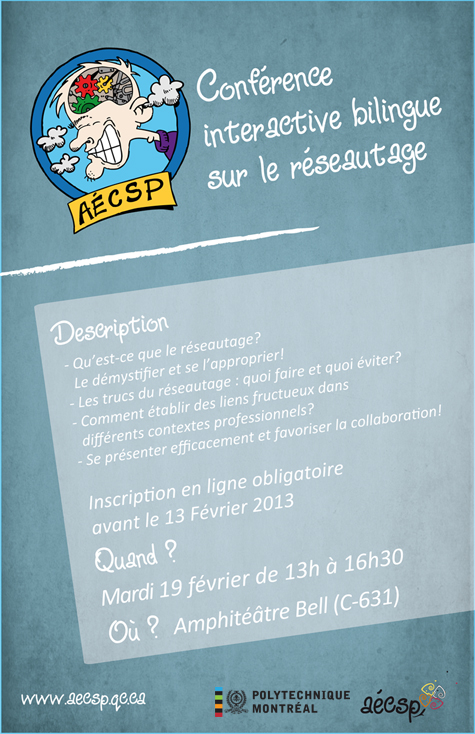 The AÉCSP and the Service des Stages et du Placement invite you to a bilingual interactive conference on networking.
What's networking? Demystify it and take ownership!
Networking tricks : What to do and what to avoid?
How to establish successful links in different proffesional context?
How to introduce yourself and foster the collaboration!
When? Thuesday, February 19th 2013
What time? 13h00 to 16h30
Where? Amphithéâtre Bell (room: C-631)
For whom?
A workshop conceived especially for gradute students at Polytechnique who are pursuing a carreer as engineers, scientists, professors, managers, etc.

Useful for your job search and all your professional encounters
How ?
Bilingual presentation (French/English)

Accompanying document distributed to each student
Practical exercices
Speakers
Gloria Di Francesco and Nadia Arand: two experienced public speakers who have worked for more than 20 years in the corporate world before founding their own business (3cc), a consulting firm, specialized in coaching leadership and management teams.
The registration period is now over.